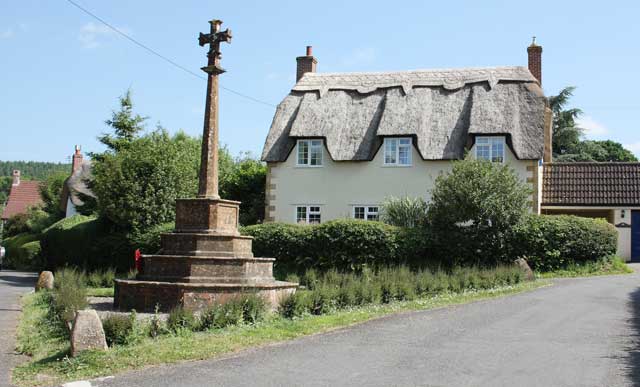 The medieval parish of Chaffcombe, surrounded by farmland, lies approximately 2½ miles north-east of Chard and 3 miles south of Ilminster in South Somerset.
Although so near to Chard and Ilminster, Chaffcombe retains its community remoteness, away from the hurly-burly of the nearby towns.
It is irregular in shape, extending approximately 2¼ miles from north to south and approximately 1½ miles and less than ½ mile from east to west.
The parish is on the western slopes of the Windwhistle Ridge overlooking Chard, the ground falling from over 600ft on its eastern boundary to 200ft by the old Chard Reservoir.
Small streams run through the parish at Chaffcombe Gate Farm and Chaffcombe village in the north and at Lydmarsh and Avishays in the centre. There are natural springs in the area of Kingston Well Farm in the extreme south.
The parish is very picturesque with its many thatched cottages and old buildings.At the eastern end of the village is the parish church of St Michael and All Angels which lies in the conservation area at the centre of the parish.
The parish has approximately 200 residents and though sparsely scattered manage to meet regularly at various Chaffcombe Village Hall functions.
Click here for history of the parish.