Chaffcombe is preparing for their Bi-Annual Flower Festival to be held in May 2013.
To raise funds for this event in May Chaffcombe Village are holding a Special Coffee Morning and Bric a Brac sale on Saturday 23rd February starting at 10.30 a.m.   Come along and pick up a bargain on the bric a brac stall, have a go on the draw, buy a cake from the Cake Stall and enjoy a cup of Chaffcombe Tea/Coffee and a piece of homemade cake.
In recent years the flowers have been done by people from outside of the village.  Marie who lives in Chaffcombe and co-ordinates the Flower Festival would like people in the village to be involved in the flower arrangements.  She has stressed that is meant to be FUN and not professional.  She would like to chat to any willing helpers at the coffee morning and arrange a couple of evening workshops to give tips and ideas to any willing helpers – there is normally about 30 arrangements so lots of willing hands are needed.
Coffee and home made cake will be served to all those who attend.
We welcome and cake donations and items for the Bric a Brac stall.
So put aside some time on Saturday and visit Chaffcombe Village Hall.
See you there on SATURDAY 23RD FEBRUARY 10.30-12.00
Maria from Sue's Flowers will be there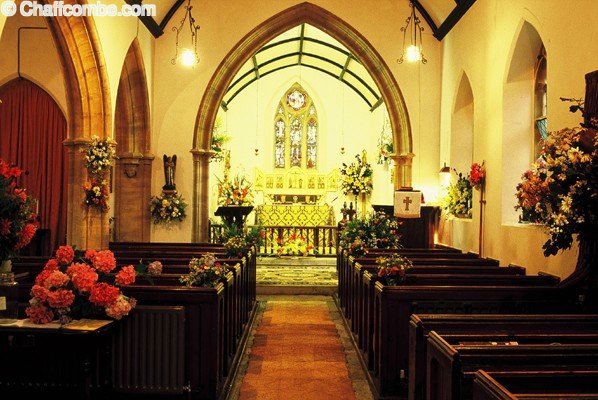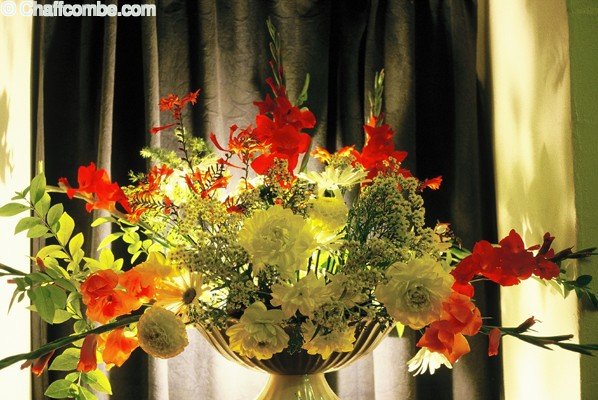 All proceeds will go towards the flower festival funds which will be held at the end of May in Chaffcombe Parish Church.